A wedding is a memorable event for people. It will be a day, you will cherish dearly for your whole life. The wedding ring plays a part in commemorating the unique union of two distinctive people. These days many people go for custom rings for their wedding.
Not only custom wedding rings, but people are opting for custom jewelry for special occasions. For this very reason, people get in contact with Virginia Ann Designs. Virginia Ann Designs work one-on-one with their client. They work closely to design and create an expertly crafted, beautiful, and unique custom jewelry piece that can help them live their adventure.
When it comes to wedding and engagement rings for you and your partner, it is evident for you to look for something perfect and unique. In that case, considering the custom ring option can ensure you get a unique piece of jewelry to treasure for a lifetime. It is because these rings carry your unusual love story in their design. Some of these rings are best for making your special day much more special and adding a sentimental aspect to your day.
These custom rings do not just have an emotional aspect to them, but they also have many benefits. Continue reading to know what the benefits custom wedding rings can bring for you.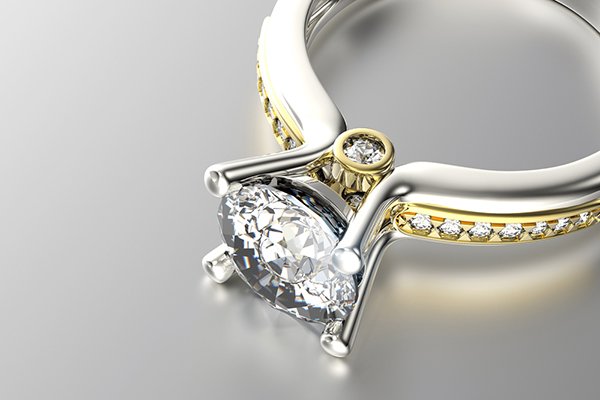 Taking the traditional route
The tradition is for a wedding couple, and it includes three rings –
A groom's wedding band
Engagement ring for the bride
Wedding ring for the bride
The wedding rings differ in size and shape. Lately, custom design sets have become a radical trend. By customizing the wedding rings, couples feel they have included a traditional aspect in their ring set. In addition, it brings them closer and gives them the feel of a well-matched wedding couple.
You get what you want and how you want
Hundreds of styles are available in wedding rings, making it arduous to find the perfect one for you and your partner. You may experience situations where you like the style, but wish to get that in a different metal, or you prefer the gems, but want it in another ring size. However, going for custom rings can save you from all these hassles.
These rings allow you to customize your design or even create one appearing similar or match each other. Custom rings become more of a great option when you are shopping for them with your future spouse. It can ensure both of you get a piece you like and enjoy. Other benefits of getting custom rings to include –
Easy to create
Attention to details
Affordability
High quality
Personalized story
You must consider looking for custom wedding or engagement rings when searching for a perfect ring for your most special day. Talk to your local jeweler about the materials, designs, and stones you want, and work with them to come up with the best wedding rings for you. It not only guarantee uniqueness but by customizing, you can also create something special that you and your partner will cherish for long.