Stumped on what to buy for Father's Day?
Remember how well he took care of you when you were sick? Or how he coached your soccer team and always made you feel like you were amazing? How happy were you when he gifted a bicycle to you on your birthday?
We all have many memories with our Father that we won't trade for anything. So, why not shower some love and appreciation by getting him a gift this Father's Day? While no gift would do justice to the love and care we receive from our fathers; it's only apparent that your old man would love even the tiniest gift you give him!
So, here is a sweet list of gift ideas for your Dad to spare you from last-minute scrambling!
Sneakers
There are times when your Dad needs to look their best. And that is when the situation calls for a sophisticated pair of men's white sneaker shoes. Whether going to the gym or on a casual date, a perfect pair of sneakers for men can make all the difference. Since sneakers are not just fashionable but also has a bouncy sole that can keep one's feet comfortable at all time, your Dad will love this gift. Check out amazing collections of sneakers here on Lemonade to find the apt one for your Dad.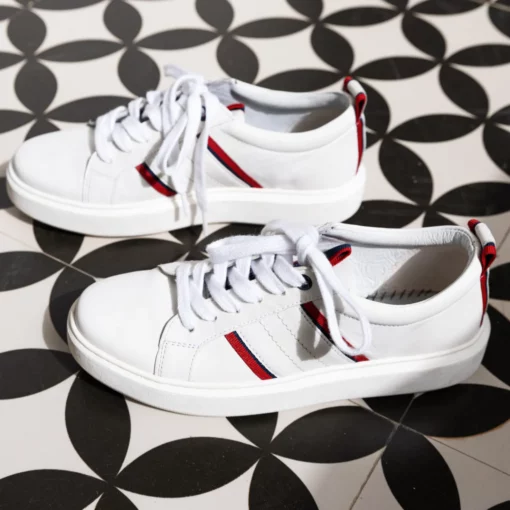 A woolen stole
Winter is almost here! That said, a lovely woolen stole can be your Dad's saviour, especially if he's a fan of being outdoors. However, don't downplay the look because a woolen stole not only keeps your Dad warm but also keeps them in style. Thus, his handsome face will never have that awful red nose appearance on him again.
Classic polos
Although many men's clothing brands are coming up with new styles and designs, the classic polo shirt never goes out of style. It can be worn all day inside the house and even for a walk in the park. Feel free to gift them with a few different polo shirts, like floral or striped shirts, so that your Dad has multiple options to choose from.
Loafers
If your Dad is someone who loves genuine leather shoes, then loafers are something you should consider buying for your Dad this Father's Day. They are comfy and blend well with multiple looks, like a formal suit or casual clothing. What's best is, loafer shoes for men come in many different styles – from classic to modern, and even fun designs like tie-dye.
Loafer shoes are available in different colours, textures, and materials, so you can choose one that flawlessly fits your Dad's style. Check out the Loafers collection at Lemonade to find a perfect pair for your Dad this Father's Day!